Hi, I would like to send an OSC message at the end of each Tidal event, conceptually the equivalent of lifting your finger off the key, or sending a MIDI note off message. My start-of-event message setup is successful and is driving hardware synths via an OSC ⇄ MIDI gateway for great delight and benefit. I believe on the MIDI side sustain achieves what I have in mind this. Is there an equivalent for OSC?
Why route via an OSC ⇄ MIDi gateway? Good question, since Tidal has good MIDI support. I'm running TidalCycles on monome norns, a little GNU/Linux based sound computer whose software stack reserves all MIDI ports but listens to OSC. The Tidal side is complemented by a Lua program which parses OSC and sends MIDI note on, note off and cc to hardware via the norns stack.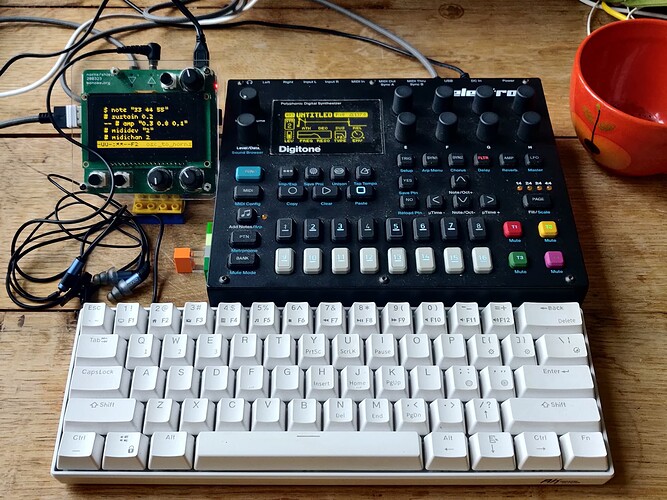 ---
Edit: maybe sometimes an OSC message with amp 0 follows the note, sometimes precedes it... in any case not all notes get stuck, some do.