Hi there.
So, I want to start modding Tidal with some of the stuff I find on the main website, starting with the cycle visualiser, but I couldn't understand how to edit the BootTidal.hs file...
I found the file, and opened it in Atom, but it doesn't look right to me: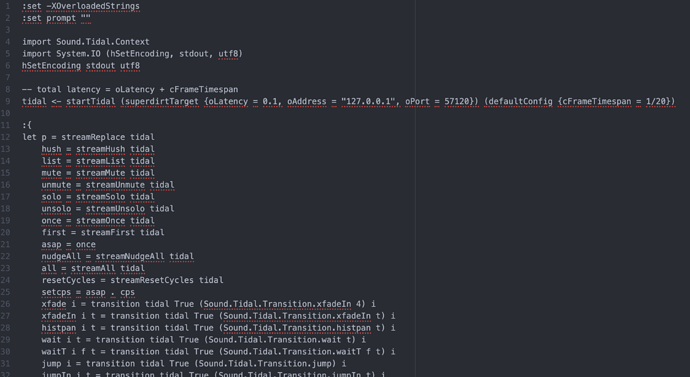 When I added the cycle visualiser code and saved it, it just kept claiming that there were parsing errors everywhere... the instructions said to evaluate the code, but this wasn't possible...
Can someone please tell me what stupid thing am I doing wrong?