Good morning All !
During my live set I'm experimenting a ton of late message on super collider !
I was reading some discussion here in tidal club. I tried to set my oLatency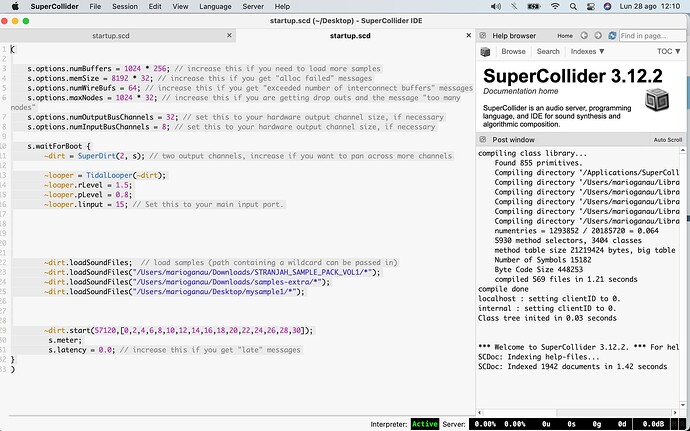 to 0.06 and it works good with ableton sync because if I record something it will be on the grid .
I noticed that in my Boottidal.hs i don't have the command cProcessAhead.
I'll attach two pictures of my startup file on super collider and my Boottidal.hs ... if someone has some suggestion I'll be very grayeful
have a nice day
Mario