hi! I'm new here

coming from a machine learning / python background, discovered creative coding + tidal 2 weeks ago and have been addicted every since! do literally all of the following everyday: writing haskell + learning music theory + listening to techno performance + bookingmarking every thread in Tidal Club.
So I was trying to catch up on sound design + music theories in general and found this guy's channel and he's putting some great classes out there (I'm not affiliated with him in any form whatsoeverrrr)
For example this video I found particularly accessible and useful:
simple effective hihat strategies -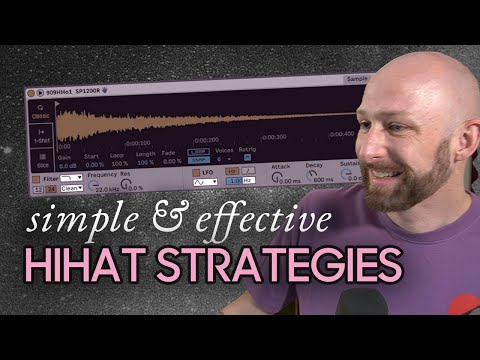 so I try to recreate this in Tidal.
Any feedback is welcome, regarding this snippet (tidy up, improve the code, etc), or methodology in general - does following a more traditional school of producing kinda defeat the purpose of "GENERATIVE art" or "algorhmic art"???

setcps (135/60/4)

d1
  $ stack [
  -- foundation kick clap
  s "808bd:6!4" # gain 1.2,
  s "~ clap:7 ~ clap:7" # gain 0.8,
  stack [
    -- ride cymbal, every 8th on the upbeat
    s "[~ 808cy]!4" # hpf 800
      -- swing a little bit too
      # release (range 0.3 0.7 sine),
    -- hh choking pattern with a little swing
    -- technically this is not what the video says (?) but I find this sounds nice too
    swingBy 0.01 4 $ s "[~ co:3]!4",
    s "hh*16"
      -- shape
      # rel 0.4 # sus 0.1 # decay 1
      -- LFO swing this, can map to gain/release/whatever
      # gain (slow 4 $ range 1 1.2 sine)
      -- random pitch swing and pan
      # (every 2 (# speed (rand + 0.5)) $ every 3 (# pan rand) $ n "0")
  ] -- reverb
  # room 0.3 # size 0.3 # dry 0.7 # hpf 1000
  ]