For recording and editing purposes I have for some time been trying to get Tidal and Ardour to sync their clocks. After some time I think I have a solution, albeit a hacky one!
Now that Tidal has Link support I first thought to get Ardour synchronising with Link. However, Ardour always has to be the main clock so this wouldn't work. The solution I found is to instead trigger Ardour's transport at the beginning of a bar as defined by Link. To do that I use this Pure Data patch ardoursync.pd · GitHub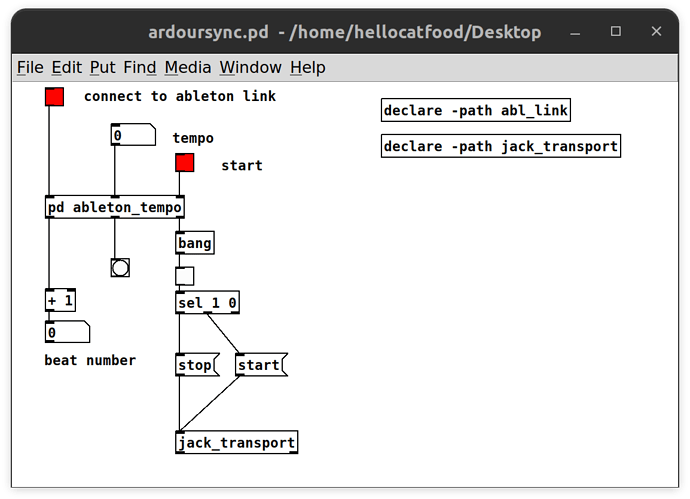 It requires the abl_link~ and jack_transport externals.
In the PD patch click the first box to connect to Link and then set the tempo to be the same as Ardour.
In Ardour set the external position sync to be Jack.
Then, back in the patch press the start button. Once the beat goes back to 1 it will trigger it will trigger Jack's/Ardour's transport. So now everything should be in sync. Here's a video demonstration: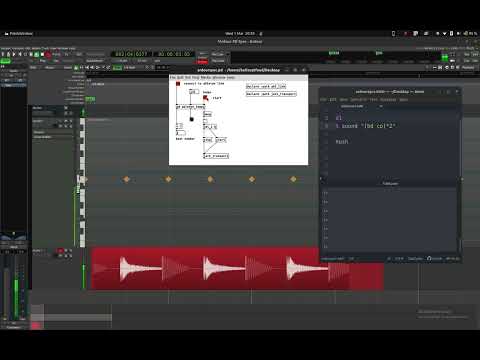 I say should as, for some reason the audio I record actually comes in a little bit early! This is probably due to my own jack settings, though any input is welcome.
Does this work for anyone else? Another other linux-friendly methods for syncing?