Because there were some thoughts about how global effects should behave, here is a diagram that shows how the routing withn an orbit is organised.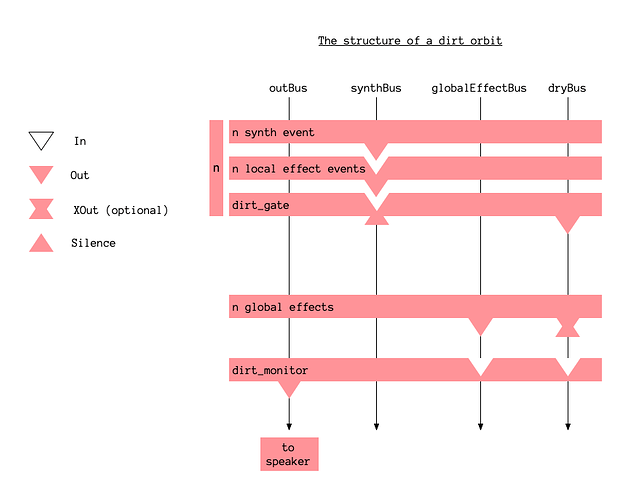 Each supercollider synth is a horizontal bar. In principle, any one could read from any bus above it and write to oany bus below it (adding, silencing, crossfading, replacing its signal).
This page can be used to discuss what one can do with this.