Hello everyone!,
I recently tried to install tidalcycles, it's quite confusing at first, but then it is. Since i already got everything installed, but then the problem started when i tried to boot Tidalcycles from Atom. Here's the screenshot: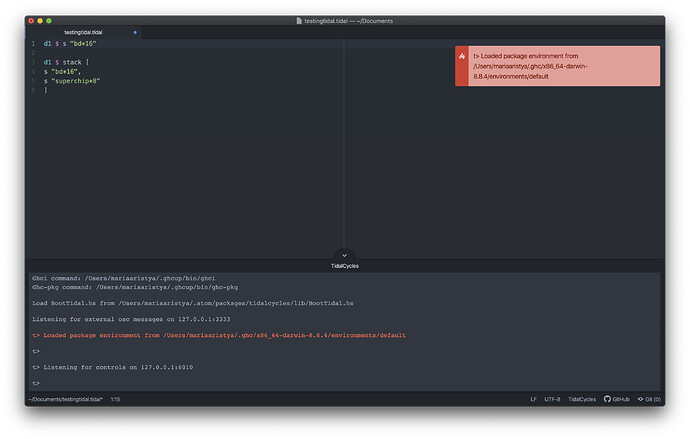 Somehow i couldnt play more than one sound in Tidal, such as samples and even the synth.
I currently use Mac with Catalina 10.15.7.