Hi all,
This is cross posted on the Lurk installation thread, so will make sure I share whichever is answered first.
Running Tidal on Windows 8, now on Tidal version 3.10.0.
I've run into problems booting tidal since updating the package in Atom. These are not errors I've seen before, so any advice will be appreciated.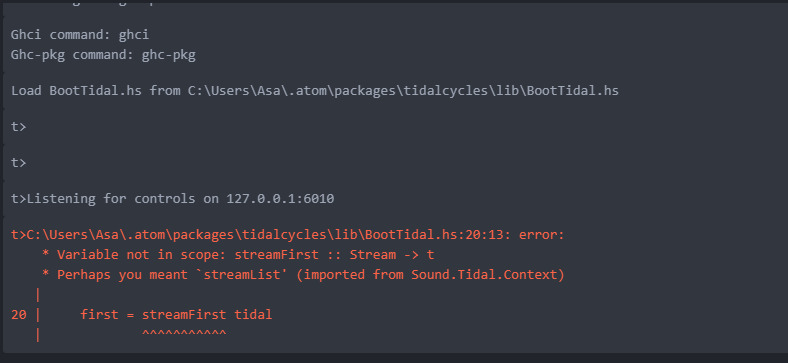 Many thanks,
Asa