Hi all,
@yaxu has kindly split this into it's own topic, so I'll give a proper blurb/introduction/explanation here:
What is it?
In short, it's a super simple way to get tidalcycles up and running with a variety of text editors.
It can also be re-run to handle upgrades as well!
Here is a (very rough) video demo: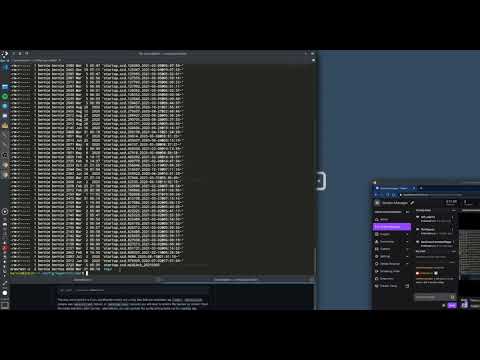 What will it work on?
Modern debian based distributions. Currently Tidal requires cabal >=3.0.0.0, so this is the first check to see if it's supported.
How do I run it?
You need ansible and git installed:
sudo apt-get install ansible git

Then you need to get the repository onto your local machine:
git clone --recurse-submodules https://github.com/cleary/ansible-tidalcycles.git
cd ansible-tidalcycles/

Then it should be as simple as:
sudo ansible-playbook --connection=local -i localhost, tidal_atom.play.yml

Which will give you the course recommended tidalcycles + atom setup, configured startup.scd for supercollider, superdirt installed, samples fetched etc
Open supercollider, open atom, get livecoding!
But... atom isn't my favourite editor


There are a variety of playbooks for other editors, and a vanilla playbook that just installs tidalcycles without any editor. Check them out here *.play.yml - I personally tend to use vscode and vim, so they've had a little more attention to their environment setup.
@yaxu, I'll probably add emacs at some point too

More questions you may ask:
I'm familiar with ansible, can I help?
Yes please! I'm documenting todo wishlist items in the README.md, and problems via github issues. Please feel free to take a look at any of them, and submit a pull request.
I'm running a workshop and need to setup 20 machines...?
Yes - you could use ansible to "push" this configuration onto your 20 workshop machines