I'm attempting to drive a modular synth with Tidal, using continuous CV (control voltage) and gate sequences. I'm motivated by the idea that modular synths are good at making weird sounds, but not great for sequencing. Most sequencer modules are little computers with bad user interfaces. I want to use my modular synth for synthesis, and my computer running Tidal as a sequencer.
The main challenge I've encountered so far is that by default, all synths in the Tidal environment use an envelope. Envelopes create a beginning and end for each note, but I want to send continuous varying control voltages to my modular synth. The result of applying an envelope to a CV is that, when multiple notes overlap, or if there are gaps, you hear clicks and pops from the synth.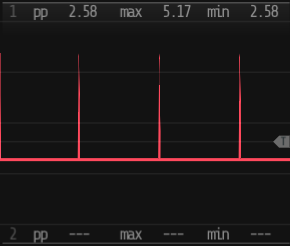 See this post for a more detailed discussion of the problem.
I'm making a lot of progress and hitting some interesting roadblocks. I'll use this thread to document my journey. I hope it's helpful to others.